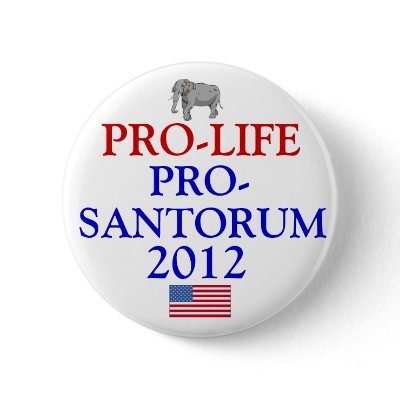 By Luke Brinker
Rick Santorum, the arch-conservative former Pennsylvania senator and GOP presidential hopeful, has earned a reputation as a hard-line culture warrior. Not only does Santorum oppose abortion even in cases of rape and incest, he also inveighs against "the dangers of contraception." But Santorum hasn't always been such a down-the-line social conservative.
This week, the Huffington Post dug up a statement from 1995 in which Santorum confessed to having previously been a pro-choice Republican. The revelation puts Santorum in an awkward position, given that he's portraying rival Mitt Romney, a former pro-choicer himself, as an inconsistent and insincere social conservative. That the two leading contenders for the GOP presidential nomination used to support abortion rights is instructive: even some of the most stridently anti-abortion Republican politicians have histories of endorsing a woman's right to choose.
Ronald Reagan, a secular saint among conservatives and renowned in pro-life circles for his authorship of Abortion and the Conscience of a Nation, signed the Therapeutic Abortion Act as California governor in 1967, six years prior to the Supreme Court's Roe v. Wade decision. With the ascendance of the Religious Right in the 1970s, Reagan switched to a staunchly anti-abortion posture. Reagan's vice president, George H. W. Bush, entered politics in the 1960s as a vocal supporter of Planned Parenthood. Prior to joining Reagan's ticket in the summer of 1980, Bush maintained a pro-choice stance on abortion.
Contemporary examples of pro-choice-turned-pro-life Republicans include former Minnesota Gov. and presidential candidate Tim Pawlenty, New Jersey Gov. Chris Christie, and Kansas Gov. Sam Brownback (whose failed 2008 presidential campaign centered on the abortion issue). Perhaps these men underwent sincere conversions to the anti-abortion cause, but it's not insignificant that their flip-flops dovetailed with the position of the preponderance of the Republican base. (To be fair, Bill Clinton, Al Gore, Richard Gephardt, Jesse Jackson, and Ted Kennedy are but a few Democratic politicians who switched from anti-abortion to pro-choice positions at some point in their political careers.) The last pro-choicer to win the Republican presidential nomination was Gerald Ford, in 1976 (and even Ford equivocated on the issue during that campaign; he only became more forthright in his pro-choice views well after his political career ended). Rudy Giuliani valiantly tried and spectacularly failed to secure the GOP nomination as a pro-choice moderate in 2008. Republicans with national ambitions have, no doubt, taken heed of Giuliani's example (and that of Arlen Specter in 1996 and George H. W. Bush in 1980 before him). Nevada Gov. Brian Sandoval, one of the GOP's rising stars, is currently pro-choice. If he aims for higher office someday, don't be surprised if he abandons his current position.
Republicans' storied history of abortion flip-flops makes Romney look fairly typical in his position switch on the issue. Of course, what makes Romney stand out isn't just that he's changed his position on abortion; he's also been on various sides in debates over climate change, gay rights, gun control, the Reagan presidency, Afghanistan, taxes, and more. But considering that social issues lie at the heart of his main challenger's campaign, it's unclear whether former pro-choicer Rick Santorum is social conservatives' optimal messenger to take Romney on.